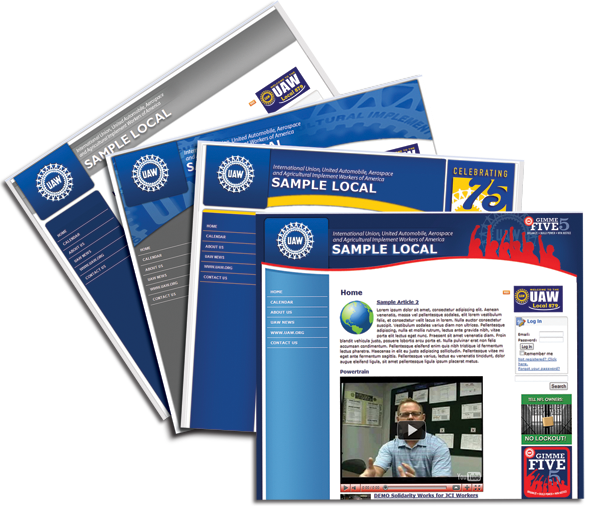 SolidWeb (the UAW brand name for LaborWeb) is an Internet-based software program for website creation and maintenance that was developed as a part of the AFL-CIO's LaborWeb program. This program is rich in features, and it was designed with five key goals in mind:
Ease of Use: Rich features, varied site templates and an intuitive user interface.
Content Syndication: Always have fresh content and share it easily.
Support: Free training, list services and more.
No Cost: SolidWeb is a FREE program for all local unions—the full cost is covered by the International Union, UAW.
Flexibility: SolidWeb has been developed to fit the needs of local unions. Constant development and refining based on feedback from users means the program is set up to grow and offer new features.
Domain Name: It's easy to keep your current  local union domain name or buy one for an easy setup and make sure  your members find your local union website.
Check out the Demo: